There was a website of Indian sex cartoons-
Savitha
Bhabhi
. Today you can not browse it. Government of India banned the site and enacted the law against the website. There was conspiracy that some of its
characters
resemble some of the
bollywood
legends. Law can always be enforced against the porno sites if the state has the willpower to do so.
Have you ever thought of how many sex scandals happens daily and get caught by hidden cameras or mobile cameras. Number is in hundreds. They all gets uploaded into the web. They are downloaded by millions. Once they got downloaded they are transferred to further millions by blue tooth devices.
India never accepted the porno sites, films, magazines. But the
MMS
scandals are becoming business. The websites are making more money than any others. Thousands of young girls and boys are ruining their life for some miss deeds they have done. Number of
MMS
or other sex scandals are pictured without the knowledge of the couple or one of them. Some are pictured with the knowledge or by themselves. There is no point in analysing all these.
The
MMS
scandals starts from DPS school students'
MMS
clip(Watch Dev D) to
Malnad
engineering college couple in
Mungarumale
, have completely ruined their life. At least the
MMS
or videos are not publicised they could have live there life somewhere. Though Mysore
Mallige
guys
Prithviraj
andChetana
married it did not survive for long. A nun in
Kerala
was
cught
in mobile by her own sex partner-driver and was uploaded.
Now the mania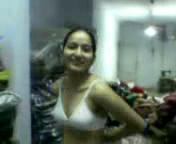 of such scandals have entered even small towns.
Vandana's
sex tape
Mangaloreans
down. Now it has entered
Kushalnagar
, a small town of
Coorg
with
Rizwan's
sex scandal with
Pallavi
, a student of Engineering College of the town. The policemen have not taken a simple action to find out which girl is that out of nine
Pallavis
in the college. They are waiting for a suicide. Now a College girl of
Sirsi
has also became a pet off all local guys. The uniform she is wearing is of the
local
college- a newspaper reports. But no action taken!
Why we should not have a strong law
against
all these. It should punish all from one who has
pictured
to one who stores in any form. If it found to be pictured with the knowledge of the couple or girl then they should also be punished. This
laws
should resemble laws of Taliban- bigger punishments! Just because there deeds will not only spoil the life of their own but also ruins the society and the culture.